Tag Cloud
1970s, activism, anti-racism, archive, archives, art, austerity, award, battle of lewisham, books, brick lane, camerawork, camerawork magazine, catalogues, central saint martins, collaboration, collectives, community, community photography, cotton industry, daniel meadows, derek smith, design, documentary, east london, ebay, exhibition, film, filmmaking, format19, four corners, half moon gallery, halfmoon photography workshop, heritage, heritage lottery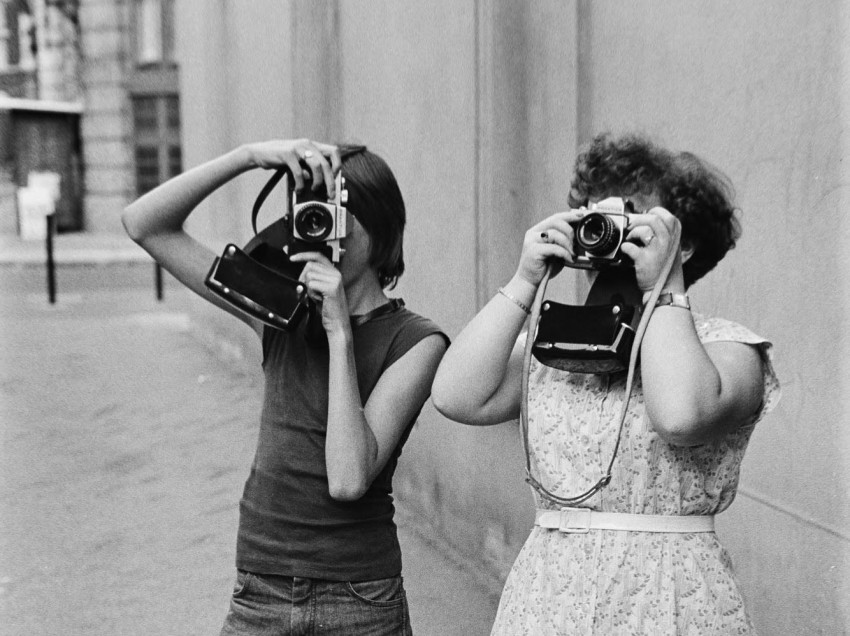 Our new online talks series explores how photography archives can both document the past and inspire the present.
We'll hear from organisations and artists working with archives to share untold stories, initiate new work and catalyse community projects.
Thursdays throughout February, 6.30 - 8.00pm
---
Posted on 10th February 2021 at 12:00am
I had the opportunity to work on the Four Corners Archive, a project which began in 2016 and just recently coming towards the end. The work implied listening to oral history recordings and editing them to excerpts that one can find on the website,Working on the Four Corners archive is an experience of learning history, discovering personal stories and getting inspiration on photography and film. Although all the interviews provide an invaluable insight into East London during the 70s and 80s, I found two stories particularly inspiring for young people: Wendy Ewald's journey to open up Half Moon Gallery and Lisa Warren's experience with Youth Workshop at Four Corners.
Wendy Ewald's story begins at the age of 19, when she came to London for a placement at Birkbeck College. Her then-husband found an ad for help to rebuild the Half Moon theater and Wendy used the foyer to start a gallery in 1972. The ease of her opening up a photography gallery without having a lot of experience is both inspiring and frightening at the same time, making one wonder if this would still be possible in the current art scene in London. Wendy put up several photography exhibition - with Wendy McNeal and Eugene Richards amongst others - throughout her 9 month running the gallery, before going back to the USA. The gallery continued to run even after she left, forming the basis of what was to become one of the few galleries that exhibited photography at the time, with only Photographer's Gallery exhibiting similar work.
Listening to Lisa Warren's interview, gave me an insight into Four Corners' Youth Workshops, which were held in the 80s. The impact that the workshops had on the participants is eye opening, with Lisa talking about the gallery as a 'safe space' where they were first taken seriously as creatives. This was the beginning of empowering young people in their journey as artists and Four Corners provided unique opportunities for the local community to learn skills in filmmaking. Some of the participants continued their journey in film and Lisa pursued a career in theater, a direct influence of the workshops held at the gallery. This demonstrates how important the workshop were for shaping the future of anyone who participated and points to the work Four Corners continues today, with free workshops and programmes that help the development of filmmakers and photographers.
The archive is full of exciting material, from images of how Four Corners looked in the 80s, documentary photographs of Broadwater Farm, audio files of interviews with Wendy Ewalds, Lil Warren, Ron Peck,Val Wilmer to excerpts from films like 'A Kind of English' by Ruhul Amin and 'Bred and Born' by Joanna Davis and Mary Pat Leece.
Written by Liliana Zaharia
---
Posted on 11th May 2019 at 12:00am