Welcome to
Four Corners Archive
Four Corners Archive explores and documents the film and photographic heritage of Four Corners, Half Moon Photography Workshop, and Camerawork Magazine, from 1972–1987.
Four Corners and Half Moon Photography Workshop (later Camerawork) were two innovative cultural organisations, based in East London. Their early work played a major role in the development of the radical film and photographic practice characteristic of the 1970s and early 1980s.
The project brings these unique archival resources into the public realm, making this important contribution to British cultural history widely accessible for the first time.
How to use the archive
You can search our archive in different ways and even save items to your lightbox to email the link for another day.
Use the sidebar to…
Choose a theme to search for all items and
any articles relating to that theme

Search by keyword and format

View my Lightbox

View and filter the timeline
Download our handy user manual for further functions.
Four Corners Archive is made possible through the generous support of the Heritage Lottery Fund and the Paul Mellon Centre for Studies in British Art.
Stuart Hall: Left in Sight
Politics
Frances Whorrall-Cambell
In 'Left in Sight', an interview with the cultural theorist Stuart Hall that appeared in the 29th issue of Camerawork, Hall bemoans the visual illiteracy of the British Left. As Hall saw it, the Left were failing to engage with the beguiling imagery of consumerism and instead continuing to hawk the tired motifs of socialist realism to an even wearier electorate. Advertising provided people with an escape and the promise of ignorance to suffering, even their own, and the Conservative's success lay in their ability to co-opt these images and emotions, presenting themselves as the party of hope.
Latest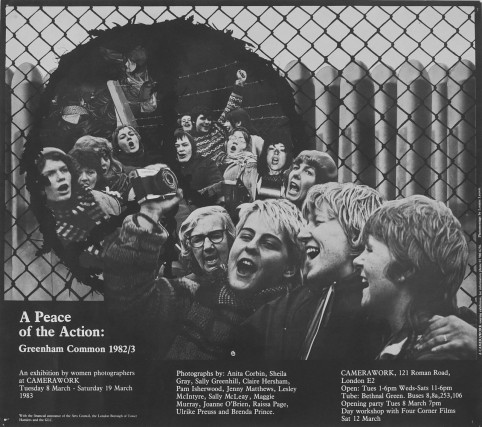 Our online talks series is exploring how photography archives can both document the past and inspire the present.
We are back with a new programme for Women's History Month, bringing together a range of brilliant speakers to discuss feminist film and photography.
Featured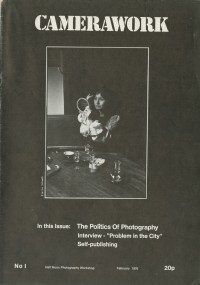 Issue 1: The Politics of Photography Interview - "Problem in the City" Self Publishing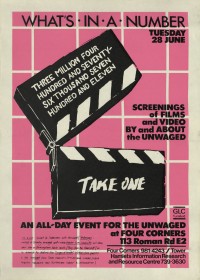 Poster for a day of film and video screenings at Four Corners Cinema by and about the Unwaged
This project is dedicated to the fond memory of Ed Barber (1949–2017), an important early member of the Half Moon Photography Workshop and Camerawork magazine, whose energy and enthusiasm helped create this project.